Known in the USA as "the most advanced Blender in the World", Blendtec will make sure to be known as such in the UK as well.  With a fantastic 4-model product lineup and 3 accessory jars, Blendtec blenders are sure to cause some reshuffling in the existing market.  The four product lines are Blendtec Classic 575 (available in 6 colours), Designer 625 (available in 7 colours), Designer 725 (available in 2 colours), and Professional 800 (available in black).
There are four main product lines: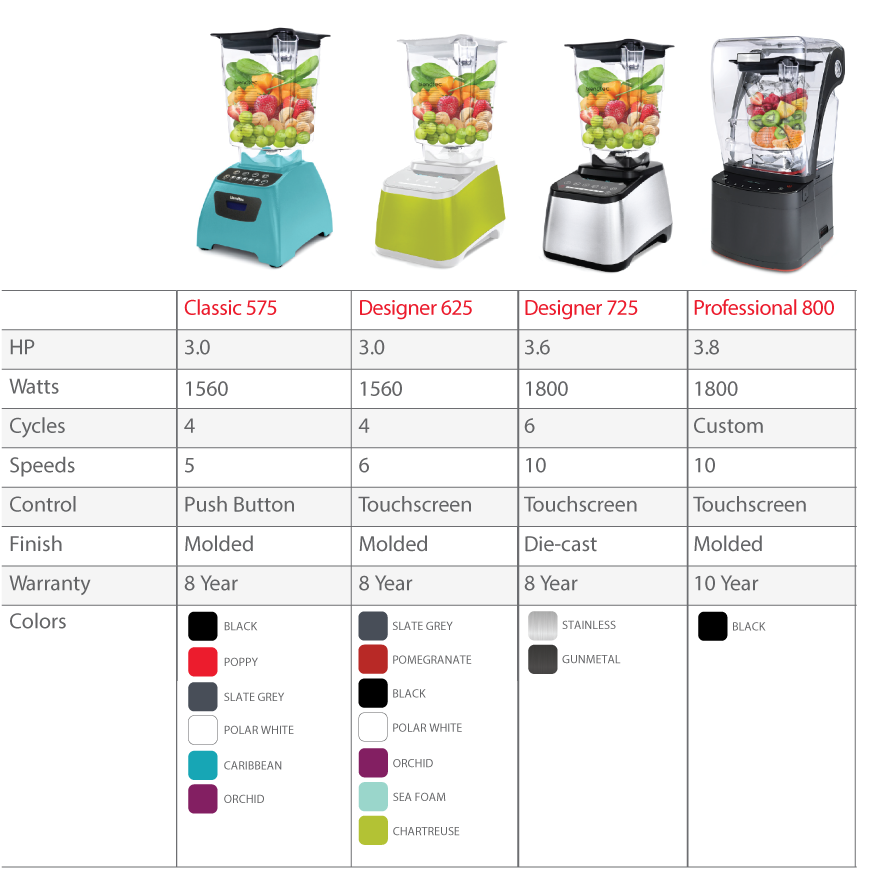 ---
Which?: "An impressive all-rounder"
[blocknumber type="circle" text="1st" color="#FFF" background="#ff0000″]1st place! The Blendtec Classic 575 leads the Which? best blender scoreboard. According to Which, "This professional-grade square jug blender excels at making all types of smoothie. Unlike many, it copes well with the tougher tasks of blending veg and nuts. It also blends pesto (a drier mix) well". In fact, Which? loves the Blendtec Classic 575 a lot resulting in it's ability to retain the title of 'BEST BUY' in the blender category since October 2015.[/blocknumber]

Which? reviewed 40 blenders online, including the Blendtec Classic 575, which after its massive success in America has arrived in the UK being Brand Managed by LUBA Distribution Ltd. It's famous for blending tablets and smartphones in the popular 'Will it blend?' YouTube videos. The Blendtec Classic 575 will pretty much blend anything that you throw at it, with its five speed settings and three pre-set programs, making it unbeatable in this comparison test, ultimately being referred to as 'premium proffessional grade'. It's easy to set up and clean plus the one-litre jar is dishwasher safe. The Which? verdict scored the Blendtec 575 77%, the highest result in the test!  Not only that, but it was tested with an RRP of £499 and was seen as fantastic value for money.  Now imagine how great this blender is at it's new price point of £449, a permanent £50 reduction!
---
[spvideo]https://www.youtube.com/watch?v=lAl28d6tbko[/spvideo]
Will It Blend?
Will It Blend? is a viral marketing campaign consisting of a series of infomercials demonstrating the Blendtec line of blenders, especially the powerful Total Blender. In the show, Tom Dickson, the Blendtec founder, attempts to blend various unusual items in order to show off the power of his blender.
[bubble background="#FFF" color="#666″ border="3px solid #ccc" author="Tom Dickson"]Will it Blend? was developed accidentally by a new marketing director hired in 2006. I have always been one to try to break my blenders to find their fail points and determine how I can improve them. George, the new marketing director, discovered some of the wacky things I was doing to my blenders, including shoving 2x2s into the jars to try to break the blender. With a $50 budget George bought a Happy Meal, a rotisserie chicken, coke cans, golf balls, and a few other items, and they made 5 videos. Six days later we had six million views on YouTube. Six years, 120+ videos, almost 200 million views later, Will it Blend? has been named as
the number one viral marketing campaign of all time
.[/bubble]
---
Blendtec & Sports: Fuel for the body
One of the great perks of working with a great company that produces the "world's most advanced blender" is that they get to partner with great companies and even some of the most elite athletes! Last month Blendtec announced a partnership as the Official Blender of the Gatorade Fuel Bar, and just this week NFL UP featured Denver Broncos All-Pro Von Miller getting his smoothie on at the team's Gatorade Fuel Bar using Blendtec blenders!
Blendtec not only providides NFL athletes with the energy they need, but they also support cyclists, runners, gymnasts, Rugby and Netball players and lots more!
---
The Blendte Jar Line-Up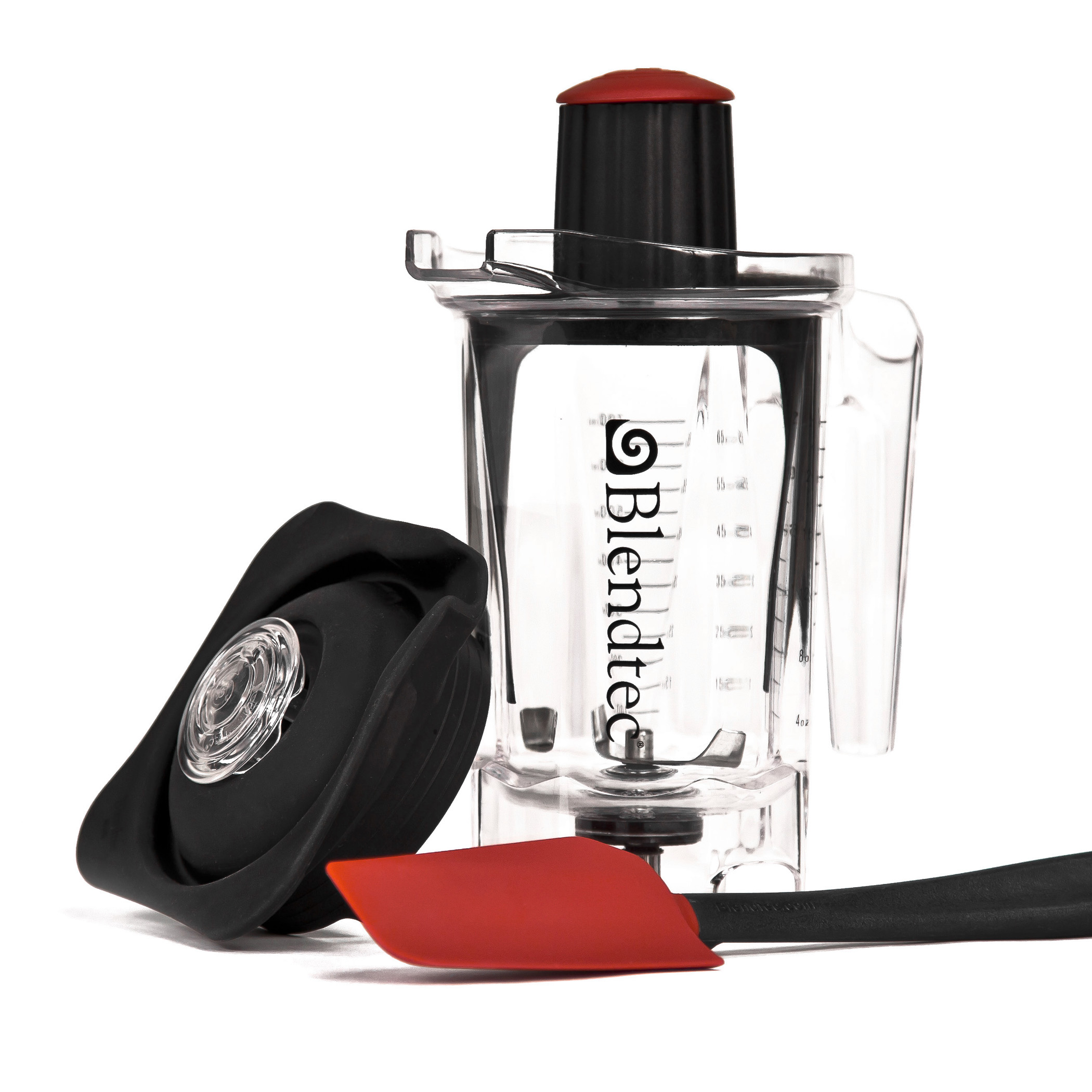 Blendtec Twister Jar
The Twister™ jar is designed to blend your thickest recipes, such as nut butters, hummus, baby food, dips, thick shakes, dressings and more!
The Twister jar features all of these unique Blendtec advantages:
Extra-strong, patented single-prong tuned wingtip blade
Easy-to-read jar markings up to 16 fl oz
Made from impact-resistant, BPA-free copolyester
Compatible with all UK Blendtec consumer blenders
The Twister jar is ideal for:
Bread & cookie crumbs
Nut butters
Hummus
Baby food
Single-serve smoothies
To use the jar, simply add ingredients and twist the lid counter-clockwise while the blend cycle is running. This twisting motion forces the ingredients from the sides of the jar back into the blade, allowing you to achieve a perfect blend every time.
Also included is the Spectacula™ spatula—engineered specifically for the Twister. We made this spatula just the right length and shape so you can get nearly every morsel out of your jar.
[spvideo]https://www.youtube.com/watch?v=nfoE3e9apgI[/spvideo]
---
Blendtec WildSide+ Jar
It's the jar that revolutionized high-speed blending. The WildSide+ features an extra-wide base and a narrow fifth "wild" side that helps create a faster, smoother blend.
The WildSide+ jar combines with your Blendtec blender to maximize blending performance.
Increases blending efficiency for frozen ingredients by up to 25%
Blunt safety blade is 80% thicker and ten times stronger than other blades
Patented fifth side allows for bigger, faster blends
Made from impact-resistant, BPA-free copolyester
Compatible with all UK Blendtec consumer blenders
The WildSide+ is ideal for:
Larger blends
High-volume recipes
Bread dough
Smoothies
Dips and Batters
The WildSide+ jar also features two vertical ridges on the interior walls to disrupt the blending pattern even further and accelerate the blend. The result? The fastest, smoothest blends yet.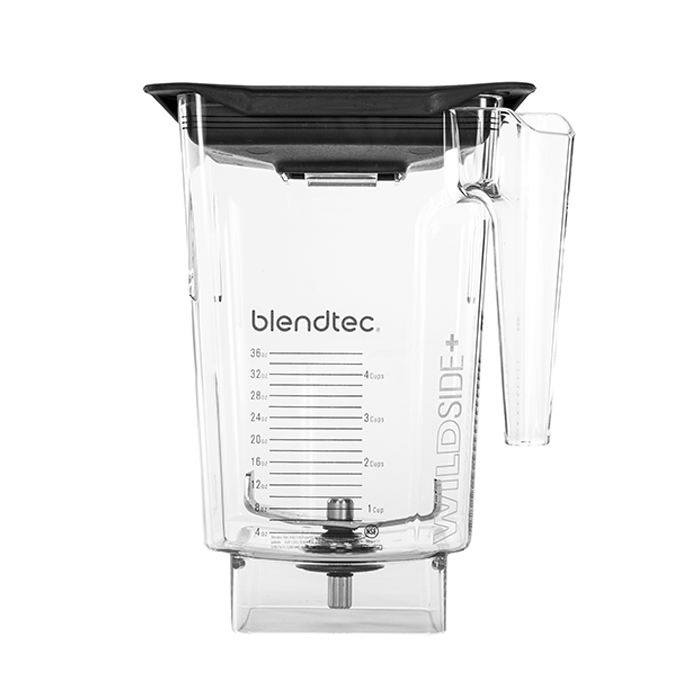 ---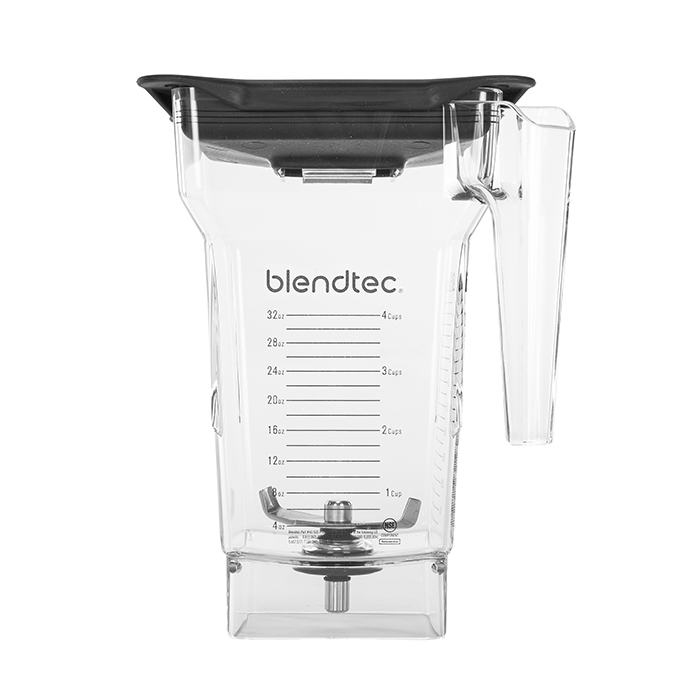 Blendtec FourSide Jar
The FourSide Jar is the original 'Blendtec Jar'.  When it came out, the FourSide jar set new trends in commercial blending. It was only natural that it became a hit with consumers around the world.
The FourSide jar effectively harnesses the power of your Blendtec blender.
Blunt safety blade is thicker and stronger than other blades
Made from impact-resistant, BPA-free copolyester
Compatible with all UK Blendtec consumer blenders
The FourSide is ideal for:
Ice cream Grinding grains
Soups
Smoothies
Dips and Batters
The FourSide jar's square shape blends much better than traditional round jars. The jar also generates more friction, heating soups and hot drinks quickly and easily. It's also especially good for grinding grains and making smaller quantities.
---
Blendtec Mini WildSide Jar
Blend just the right amount and create countless recipes.
The Mini WildSide jar may be small, but it performs just as well as any Blendtec jar, and delivers you delicious personalized blends.
Perfect for single-serve blends Latching lid keeps vigorous blends in the jar
Blunt safety blade is 80% thicker and ten times stronger than other blades
Advanced Safeblade Technology that's safe to clean
Patented fifth side allows for a faster, better blend
Made from impact-resistant, BPA-free copolyester
Compatible with all UK Blendtec consumer blenders.
The WildSide Mini is ideal for: Single-serve smoothies Salad dressings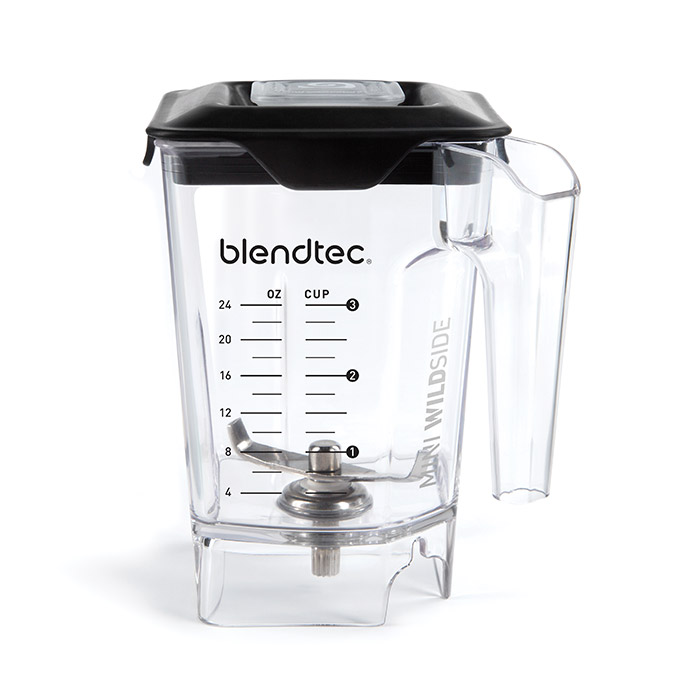 For more information, please visit our dedicated Blendtec website: http://www.blendtec.uk