Dough Whisk from Brod & Taylor
Dishwasher safe, ultra-sturdy construction that is built to last. Extra-thick stainless steel powers through the stiffest doughs, batters, and more.
The right mixing tool is essential when making bread or working with any ingredients that need to be combined quickly and effectively. Most dough whisks are made with an unstable handle attachment to the whisk wire, and these just don't hold up over time.
Our whisk is a one-piece multi-purpose kitchen tool especially good at combining wet/dry ingredients with little effort or mess. Featuring an innovative non-slip molded silicone handle, the total length is 34,3 cm.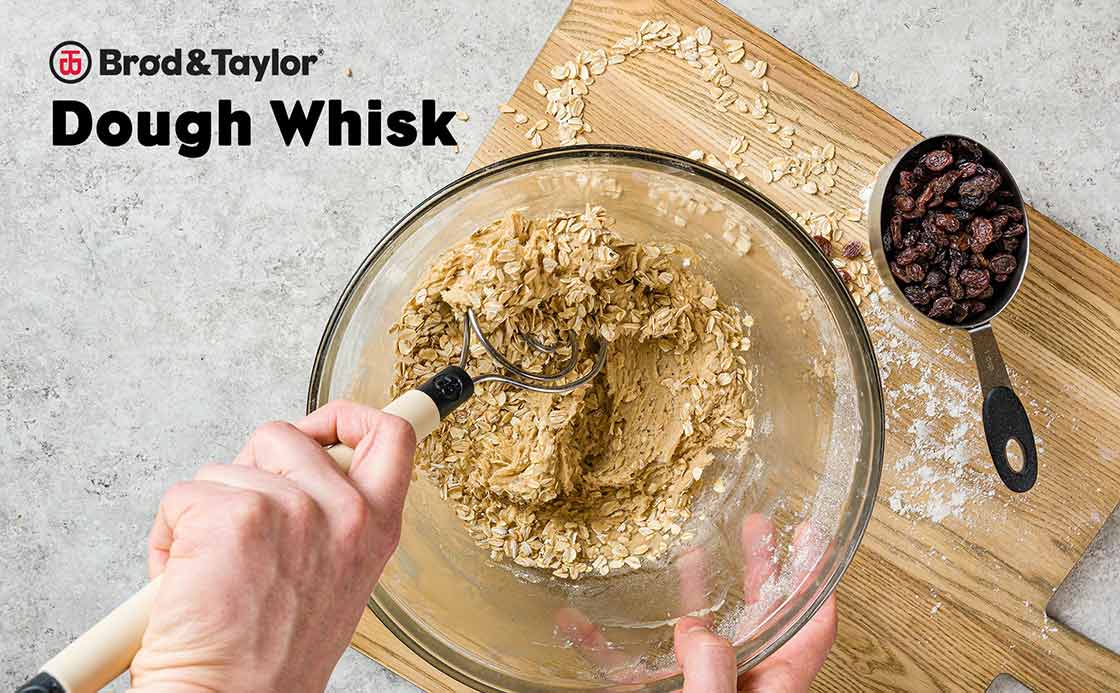 A new standard.
We over-engineered this whisk to be one of the toughest kitchen tools on the planet. Thick stainless steel wire runs through the entire handle, providing strength and durability meant to last a lifetime.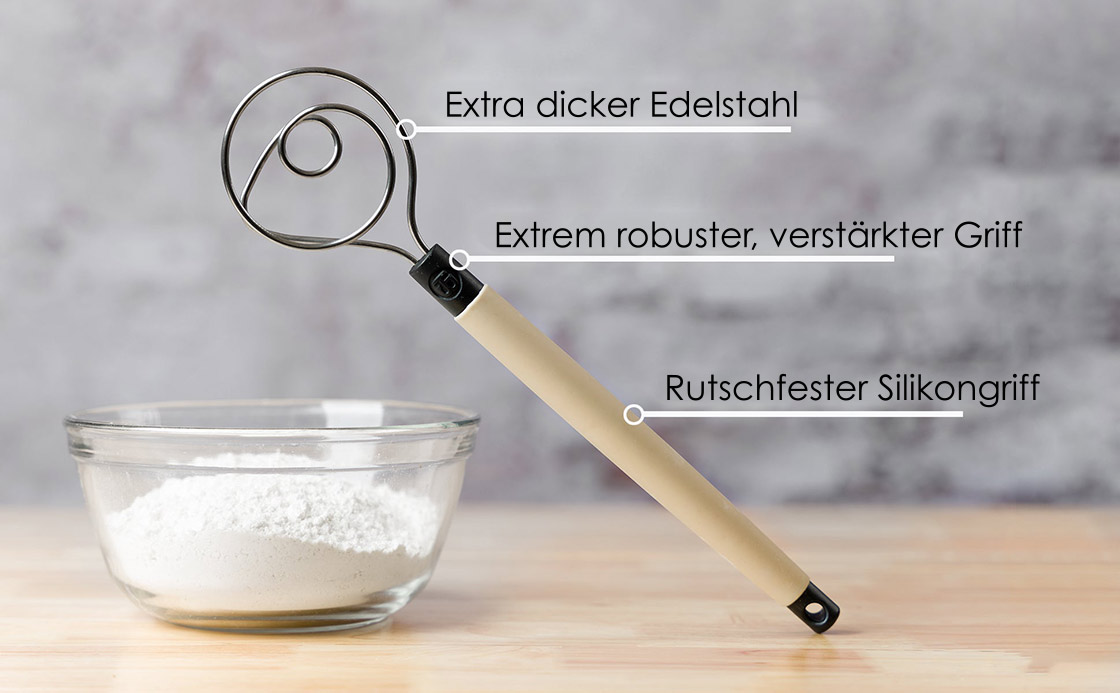 Dishwasher safe.
To make clean up as easy as possible.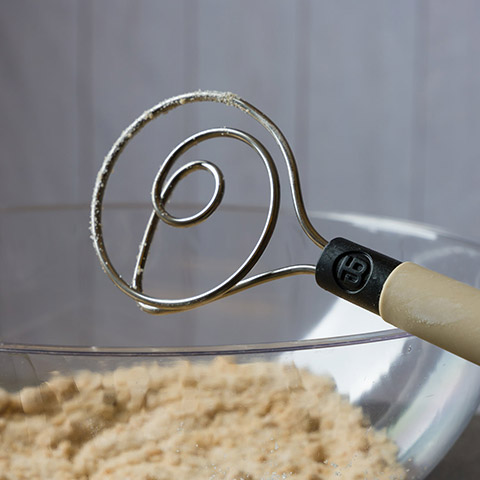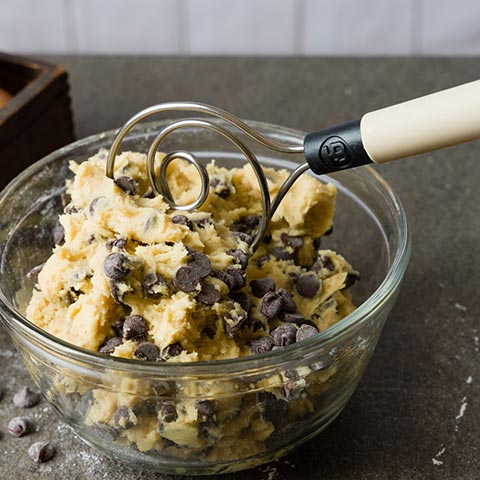 Made for control and comfort.
34,3 cm length with a soft grip silicone handle.

Powers through any heavy mixing task.
Perfect for heavy sourdough, meatballs, thick cookie batter, and much more.